23 Jan

How do you make that Soft Roti/Chapathi?

Hot, fluffy and above all, it was soft. For this reason, I rarely remember the quantity of Roti that I devoured. The quality and taste, however is definitely still in my mind. Roti also known as the Indian Flat bread looks like a Tortilla. It is also an integral part of the North Indian Cuisine and now is widely consumed across South India, as well. It is likewise, a staple food across Nepal, Bangladesh, Pakistan, and Sri Lanka, so on. Below are a few tips on "How do you make that Soft Roti".
Possible Guidelines or Solutions for Soft Roti
Basically, made using whole-wheat flour(Atta), water and optional salt, you can use a flat skillet or tava to cook the chapathi or roti. Well, though with the variations that have come in the type of rotis, you can even use other grains such as corn, ragi or oats in the same way. Now, whatever flour you use, everyone would undoubtedly love a fluffy and soft roti. Even more, you would not want your chapathi to end up like a crisp papad, or do you? Now, getting that actually right could take a bit of work. See here some tips to make soft roti. Have you been looking for some most noteworthy tips? Then, please do peek in here.
The Magic of Warm Water
To make the roti or chapathi dough, especially relevant is how you mix atta with water. Many believe that mixing atta with room temperature water or even cold water is the way to do it. This, however is definitely not so. Some would suggest you to add even piping hot water. However, my friend and foodie buddy will tell you that it is not so. She suggests from personal experience that warm water does the magic for her.
The process of Kneading
Make sure to add in warm water only little by little, while kneading. Please do not just pour in the whole amount of water into the atta (unless you are a pro at this, or you could end up with a pool of water and atta swimming in it.) Tips also suggest not kneading the dough too dry and leaving it a bit sticky, so that the chapathi will come out soft and puffy. You could also maybe reduce the amount of water suggested in your recipe and use a small quantity of milk/ coconut milk to the dough, which also helps to enhance the taste. You could also add a tablespoon of ghee or oil to the dough, while kneading.
Flavoring the roti is for not just taste
You could also smash or grind a banana and mix it to the dough (spoken from experience by my friend and partner). This will help the roti to remain soft for a longer time. For better taste, some suggest using raw banana, cooked with salt and pepper powder. First, you would need to grind this to a fine paste. Then add the flour and make the dough. This will give you a nutritious and soft roti. So, then why don't you replace the bananas with vegetables of your choice? This will definitely make for better taste and nutrition.
Key to soft chapathi
The actual key to a soft roti or chapathi is in the kneading. You can knead that dough to death (well, not literally!). Just knead it continuously for about 10 minutes or so, until the dough forms a soft ball. You could poke into the dough to see if it prances back to shape. This should tell if it is done right. Then, comes the best part. Let it rest for at least half an hour, while you go about your job. This helps the gluten in the dough to relax. However, do not stick that dough into a refrigerator or fridge thinking you could get it to later or you would end up with hard dough. You can leave it on the kitchen countertop in a bowl. First, brush the dough with oil and cover the bowl with a kitchen towel. Then, leave it to rest.
How do you make a soft roti?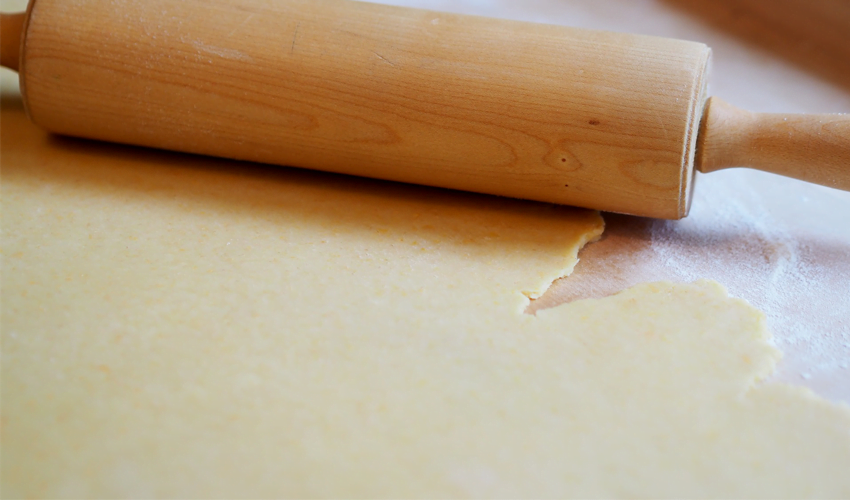 Prior to making the chapathi, make sure to brush oil into each fold. Let these chapathis then rest for another 10-15 minutes and afterwards get to making it. Rolling the chapathi out evenly would make it fluffy and soft and to cook evenly. Also, make sure to preheat the pan evenly before making the roti or chapathi. Medium heat is the best temperature to cook soft roti.
These are some suggestions on how to make for soft roti or chapathi, some from the internet and some from personal experiences of friends and family. Therefore, the next time you plan to make roti; do remember these tips, so that you get soft, fluffy roti, which no one will be able to resist.