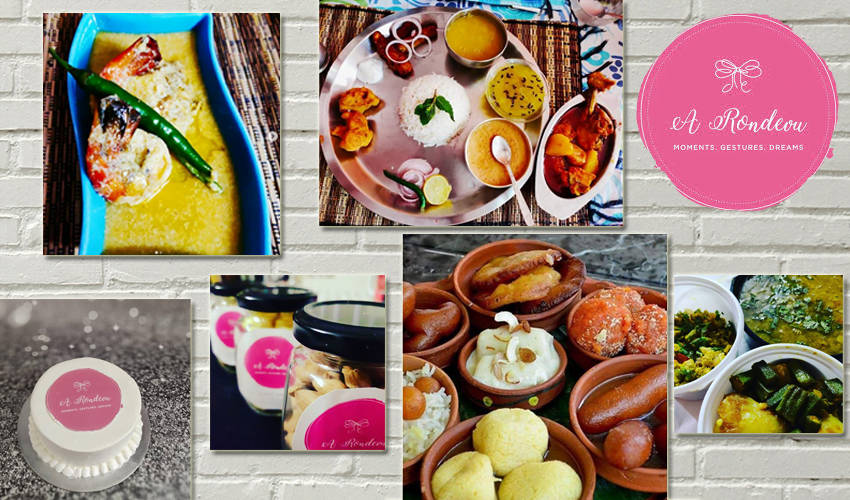 14 May

An Interview with Co-Founders of ARondevu, the online Food Catering Service

Everyone loves good food. In addition, especially if it is healthy and homemade to boot, the expectations often hit sky high. Not all companies are able to meet the standard regularly and consistently. However, ARondevu is one such company that has been successful so far in meeting their clients' expectations.

Here, we were in conversation or you can call it an interview with the co-founder of ARondevu, Romita Das. Hear in her own words, the expectations and plans for the company. Her Partner and Co-founder for this business is Alankar Singh.
Inception of ARondevu and Plans for Future
The idea to start the catering came to them as they kept thinking how people should have more access to homemade food and how to best cater to that requirement, as most people do not often have the time or inclination to cook food at home. By the time, ARondevu branched out into a food catering service, they were already delivering cakes, bakes, etc., to corporates with the help of home bakers across the country and even from Sri Lanka and Dubai.
The idea to grow came from Alankar and he suggested the idea of selling home-cooked hygienic, authentic and fusion food to people, as the options for this was limited in Bangalore, says Romita. As for further plans she continues, we want to open food places where people have access to homemade food easily.
However, the idea is not to open office space but rather to open a community kitchen concept, where if A has the skills but not the equipment, A can come, cook, and reach out to people.
Food Philosophy and Approach to Speciality Diets
Most dieticians suggest eating homemade food, as it is safest and healthiest. Even fast food, if made at home can be a healthier option than from restaurants or streets. ARondevu with this concept in mind try to provide authentic food: i.e. when they say pickles from Punjab, it really is pickles made in the kitchens of Punjab.
In addition, the venue plays a significant role in the menu provided. For example, for Bengali weddings, the food is all Bengali inspired or Punjabi if it is for Punjabi weddings. However, they are also ready to customize if the client asks. When a Bengali client wanted a Chinese inspired pure vegetarian dish minus onion and garlic, ARondevu catered to that with positive feedback. They also try to figure out the taste of the crowd at the stalls they put up.
Romita says, "At the Ulsoor Gurdwara, badam, gur, and ghee are best sellers, while with corporate clients the winners are baked goods- cakes, cupcakes, macaroons and so on.
Speciality Foods of ARondevu
They outsource Ghee, pickles, badam jaggeries from Punjab. Other items include different flavors of mathris like Achari, Maggi masala, jaljeera.  All of these are homemade food. Also, the paneer they use in dishes and even the ketchup is homemade and free of preservatives. In addition, they provide daily dabbas to clients as per personal preference.  Even their north Indian dishes like paneer butter masala, Pindi chole or Bengali dishes like nalen gurer payesh (made with gur sourced from Bengal) and all kinds of fish curries are popular with our clients. 
Concept it Works On
"At present, we do not have a delivery service of our own, but we are working towards it. We plan to engage only women, in staunch support of women empowerment. All our home bakers are also women", adds Romita, a women Entrepreneur herself.
ARondevu has established itself based on the trust and support of their clients, who are more like family to them. The love that ARondevu got from their clients is what helped them grow. Since they staunchly believe that the future is unpredictable, they are taking cautious steps, keeping their targets low. They plan to grow at a constant and steady pace. Going forward, the idea is to add team members, add new menus and concepts.